2020 VIRTUAL Run/Walk!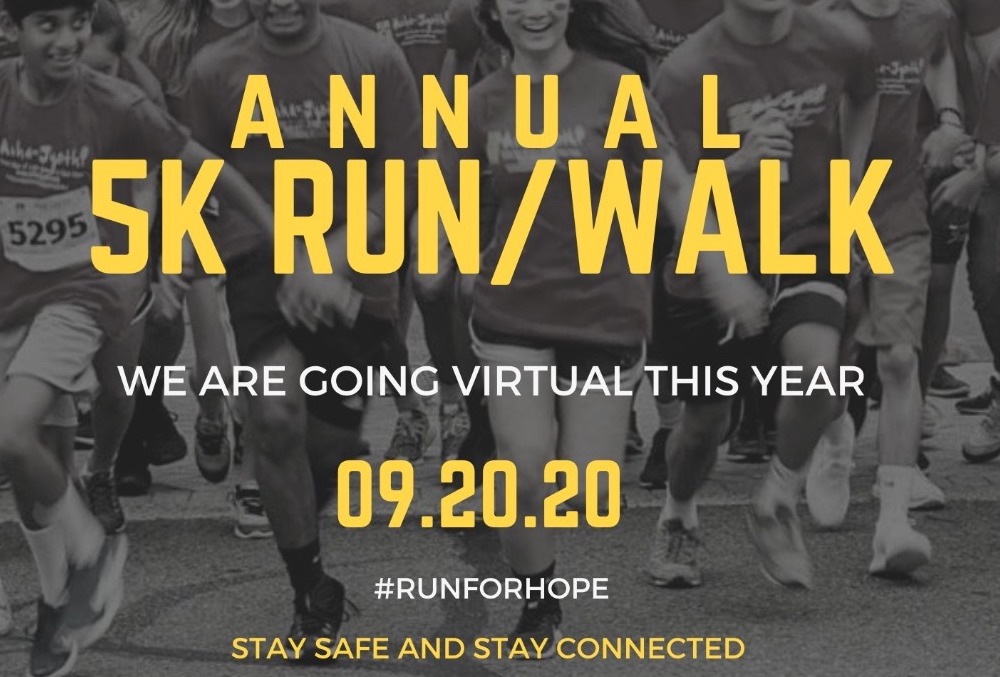 2020 has been the year of great uncertainty and extremely unpredictable with the pandemic disrupting our normal life, work and forcing us to rethink our priorities, adapt and act with compassion to those who have/are very deeply impacted by personal loss of family members or a job or simply lack of stability.
Asha-Jyothi Team is also very conscious of the national unrest caused by Police brutality towards African Americans and stand by them. #BlackLivesMatter. Our core mission of providing education and health care to the underprivileged lies in the fundamental belief that an equal opportunity should be given to all without discriminating against race, sex, caste, color, religion etc. We strive to make a difference!
We worked tirelessly during COVID-19 to provide countless meals, masks and medicines to first responders, essential workers, doctors both in USA and in India. We are thrilled that High schools took leadership to make face visors using the 3D printers from our very own Innovation Lab that Asha-Jyothi donated.
ANNOUNCING VIRTUAL RUN/WALK: The body of work that we continue to do through out the year, is made possible by the funds raised because of YOUR generous donations and support to our Annual 5K Run/Walk. Because of COVID-19, the 2020 12th Annual Run will be VIRTUAL. We have greater responsibility to give back this year, more than any year as the need is greater and the cause bigger. Hence, we are going VIRTUAL this year.
Wear any year AJ t-shirt and post your picture on social media
Tag #AshaJyothi #12YearsOfAJ #GoAJ #ProudAJSupporter
Virtual Run/Walk Date: Sunday Sept 20th
Location: A place of your choosing.
T-shirt: Color will be black. AJ logo in the front. See for T-shirt images
AJ Quick Facts:
– 100% volunteer organization no paid employees
– 100% of a donation made to a cause goes to the cause, no overhead
– 6000 kids being educated every year