Anoop Sana's Severe Traumatic Brain Injury (TBI) Rehabilitation
Nov 1st 2019 update from Anoop Sana's Family & Friends – Thank you for your prayers, wishes and donations. Anoop's treatment at the TBI rehabilitation is underway and he is improving.
Anoop Sana is a 21 year old senior at the University of Virginia majoring in Computer Science. Recently, during the first week of September, he suffered a terrible accident that made him hospitalized since then. Anoop's initial prognosis was that he suffered severe Traumatic Brain Injury (TBI) and multiple fractures, later developed Acute Respiratory Distress Syndrome (ARDS) and other complications. Anoop has been on ventilator support in the ICU at UVA HealthSystem for the past four weeks and underwent multiple brain surgeries. He needs additional surgeries and long-term brain rehabilitation at a specialized medical rehabilitation facility. Unfortunately, the treatment at this facility is not fully covered by insurance and it is very expensive.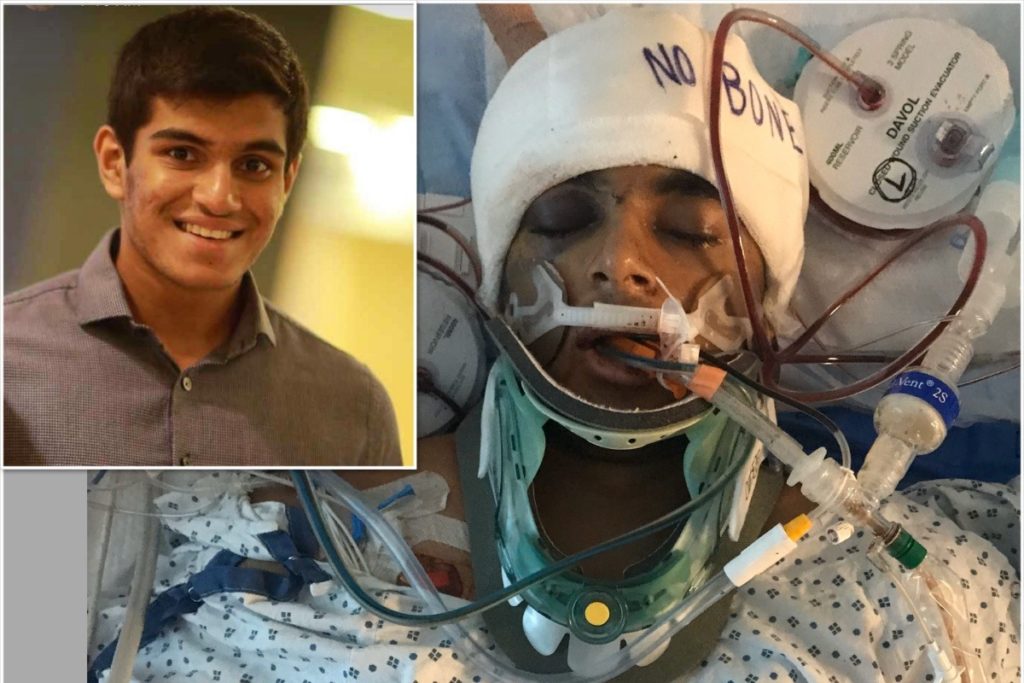 Anoop is a very friendly and social person. He is part of a nationally competitive HooRaas team (a dance club of UVA), loves to travel and entertain everyone. He excels in academics and has a bright future in front of him. He was recently offered a full time position at a reputable company.
This campaign has been created to help Anoop and his family by supporting his treatment towards a full recovery. Please help out and support Anoop by donating today. Anything helps and no donation is too small. As always, AJ will be directly paying insurance company, hospitals, rehab bills etc. 100% of the money donated will be given to the cause.