ZPSS School Supplies Campaign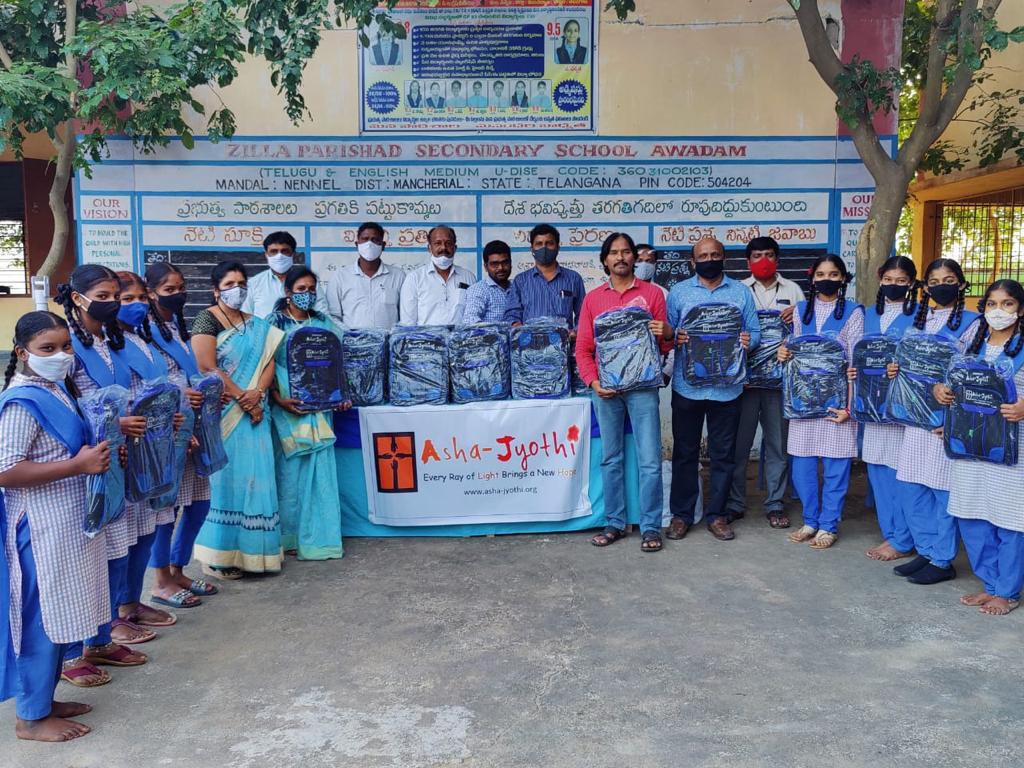 Ongoing Education Campaign since 2009 supporting Zilla Parshad Secondary School(ZPSS) in Avadam.
Zilla Parishad Secondary School, recognized by Government of Telangana, is situated in Avadam that comes under Nennel Mandal and Mancherial district panchayat. This is secondary school AJ has been supporting since 13years. Every year Asha-Jyothi provides required school supplies including back packs, school uniforms and shoes. All the students in this school are from families below the poverty line. In this school the facilities provided to the students are minimal.
School Name: Zilla Parishad Secondary School
Village: Avadam
Panchayati: Nennel Mandal, Mancherial District
State: Telangana – 504204