Personal Protective Equipment (PPE) donation drive by Asha-Jyothi PA
In light of the unprecedented circumstances caused by COVID-19, this campaign will raise money to provide vital personal protective equipment (PPE) to healthcare workers and providers who are on the front lines combating this virus.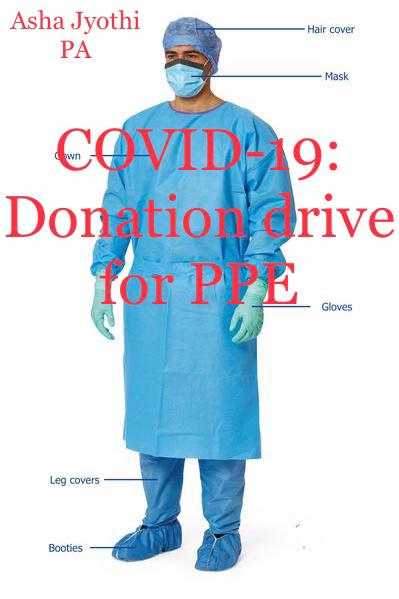 With the contributions made by our local school students and community in PA, we will purchase PPE and distribute them directly to hospitals in Pennsylvania. We request your support on this initiative to raise more funds. Please donate and further assist AJ PA chapter's efforts.


Here is the video link for more information on this initiative: