Fairfax,VA – 2019 5K Run/Walk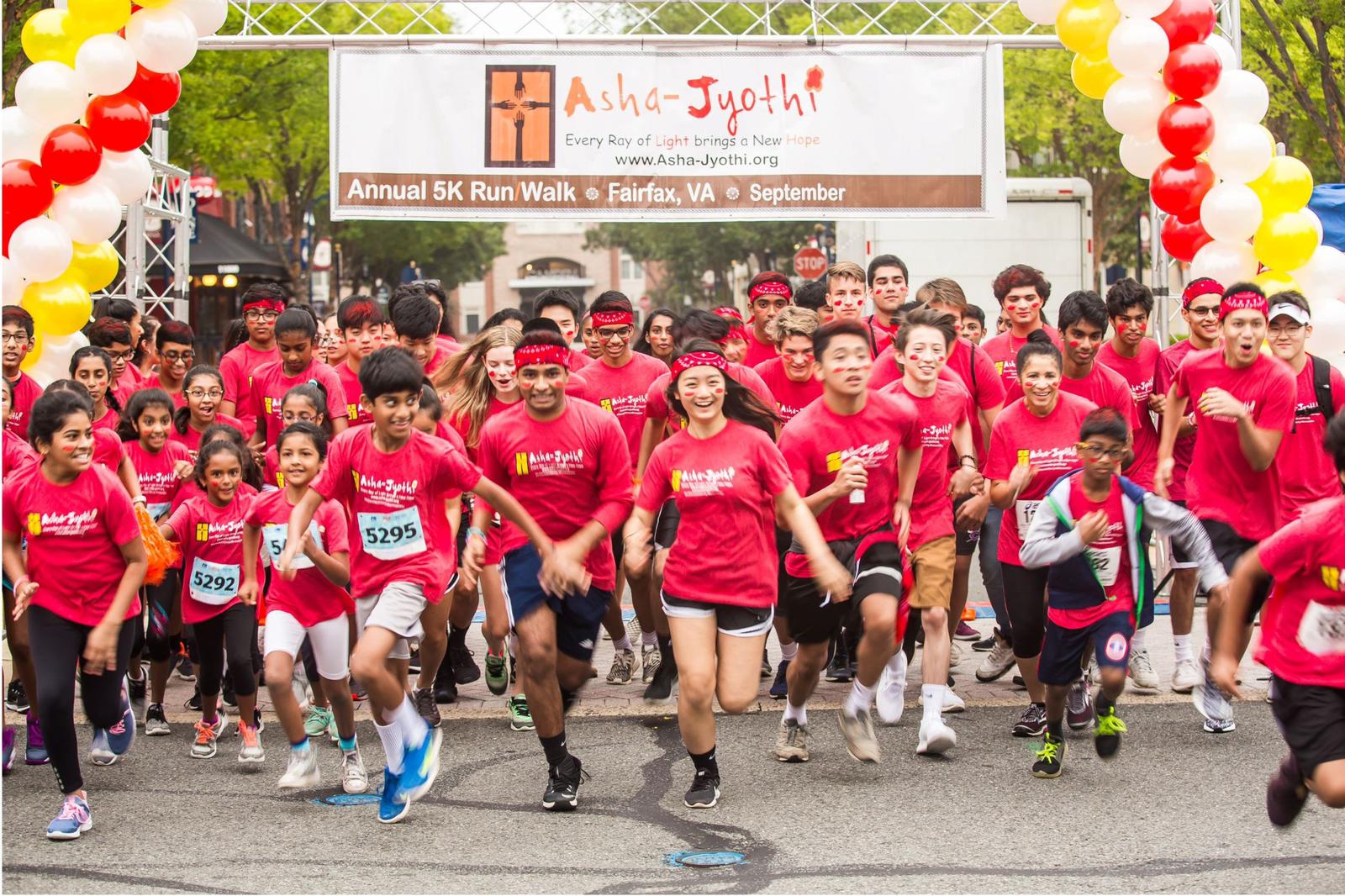 Certified course with a friendly atmosphere, Asha-Jyothi is rated as one of the best 5K Run/Walk in the city by the Washington Post! The course will have 2 water stops, course marshals and clear marking throughout the route, make it a great place to run a 5K. Its family friendly event, medals for 1-mile finishers, delicious food, and Bollywood dance/music to keep you on your toes.
Price increases Sunday Sept 8th!
Race Date: Sunday Sept 15th
Fun Run starts at 8:00 AM ; 5K Run/Walk starts at 8:30 AM ; Location: 4250 FAIRFAX CORNER AVE, FAIRFAX, VA 22030
PACKET PICKUP
Prize Age and Age Groups
* Overall Top 2 men and Top 2 women
* Top 2 women and men in 0-25 age group
* Top 2 women and men in 26 – 45 age group
* Top man and woman in 60+ age group
Race T-Shirts
Thank you all for registering, we got overwhelming number of registrations this year more than all our previous years and hence short of sizes. Since this kind of demand is in the very 3 days leading to the event, we are unable to order T-shirts as they won't be delivered by Sunday Sept 15. On race day you can – exchange T-shirt after the run, if any are remaining – or choose one from our wonderful collection of previous year T-shirts 🙂
STROLLERS
Strollers are permitted in the 5K. Those with jogging strollers are asked to stand toward the end of the starting line.
PETS
Pets are welcome at the 5K. If you register your pet in advance, he or she will get a race bib and finisher medal. All pets must be kept on short leashes at all times.
Online Registration Closes Friday September 13th at 8 PM!
In person registration can be done at packet pickup location and onsite at the race location from 6AM – 7:30AM on Sunday Sept 15th.
AJ Quick Facts:
– 100% volunteer organization no paid employees
– 100% of a donation made to a cause goes to the cause, no overhead
– 5000 kids being educated every year