Cradles to Crayons Book and Clothes Drive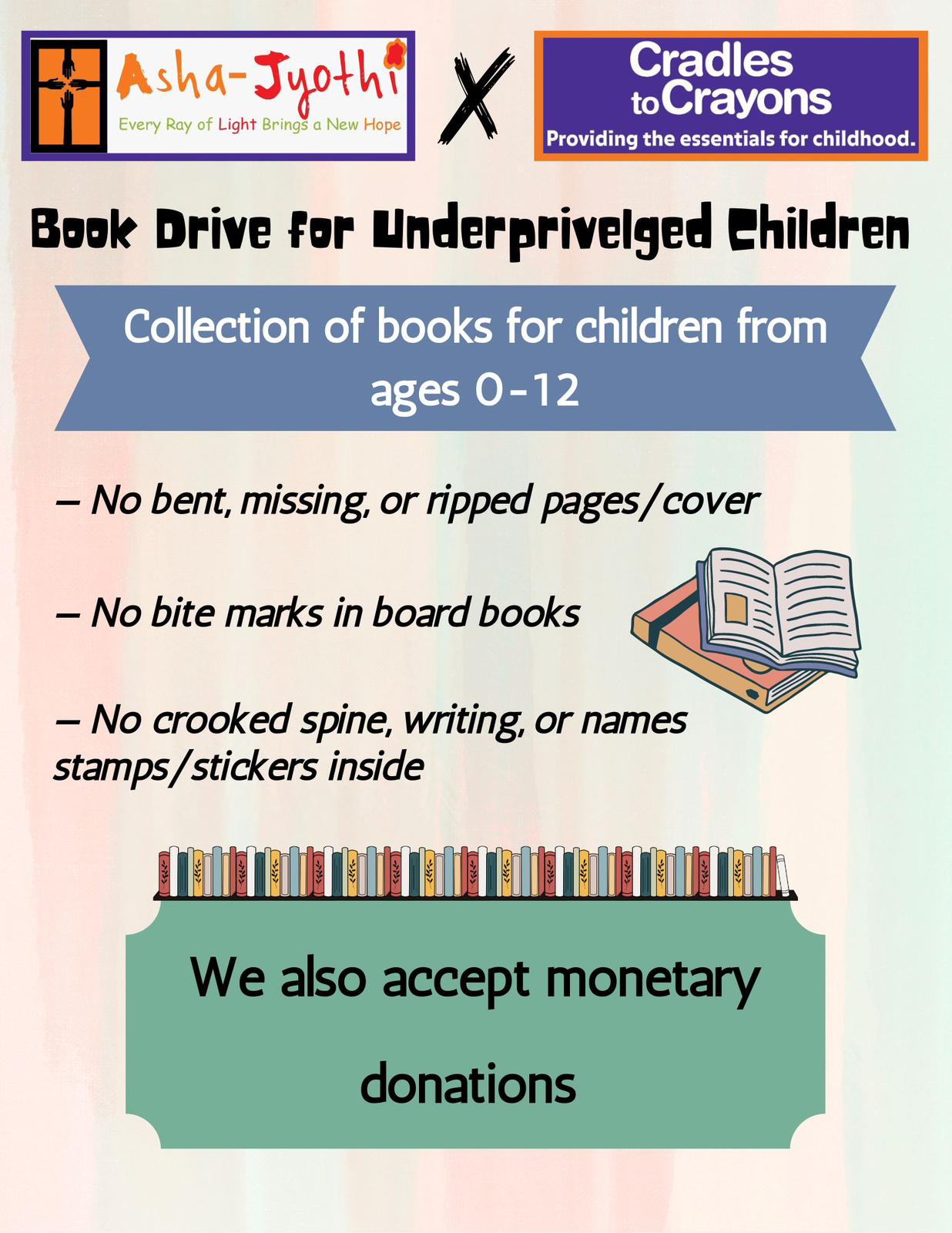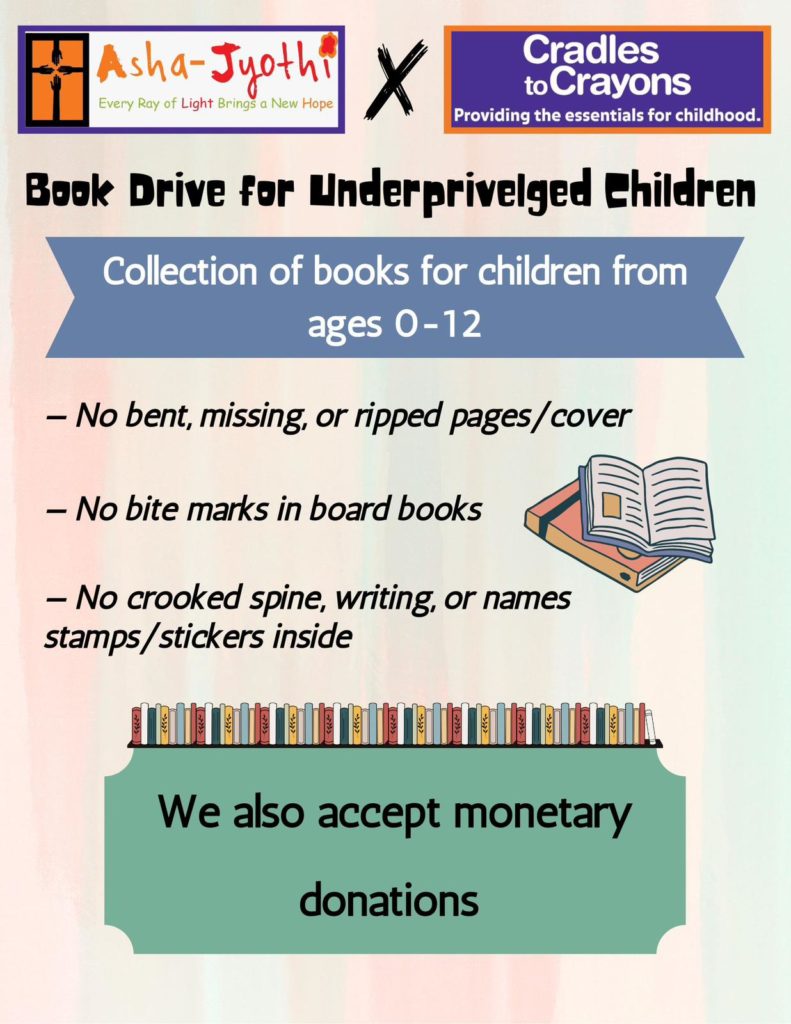 "There is no friend as loyal as a book" ~ Ernest Hemingway
Asha-Jyothi Pennsylvania is partnering with Cradles to Crayons to hold a Book, New Socks and New Underwear drive:
Books: new, or gently used children's books for children aged 0-12. Book Bundles will be created for different ages from these collection.
Socks and Underwear – New only for Children aged 0-12
Cradles to Crayons is a non-profit organization that provides resources such as school supplies and clothing to homeless and low-income children. We thank your monetary donations as part of a fundraiser to purchase new books for these children, as well as new underwear and socks.
All donations are greatly appreciated!!