Support Special Children School in Bhimavaram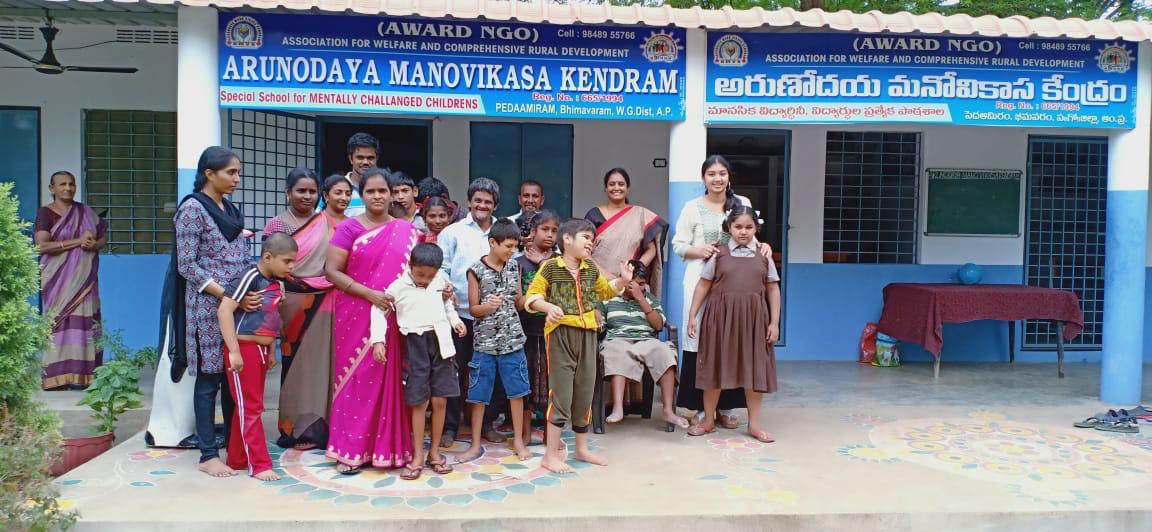 My name is Arshiya Sheik and I am a sophomore at Independence High School. At school, I am participating in a club called MedLife that focuses on helping the under-privileged communities. MedLife helps with the educational and healthcare needs of the under-privileged people in developing countries such as Peru and Africa. I enjoy and find a lot of interest in life science which drove me to take AP Biology dual enrollment. In the future I would like to pursue psychology so that I can help the mentally challenged individuals.
I recently traveled to my parent's hometown, Bhimavaram, India, and visited a small school that helps mentally challenged children who struggle with basic life skills. Being a high school student that is interested in psychology, I became very curious about the school and the kids in the school. There are 37 mentally challenged kids and 6 teachers in the school. The students come to school in an Autorickshaw, a three wheeled automobile that is used as an economical taxi services in India. The name of the school is Arunodaya Manovikasa School for Mentally Challenged. I learned from my parents that the school founder Mrs. Aruna Devi has been struggling to maintain the school because of financial problems and teacher attrition. I felt that I have to help the school founder so that she can serve more kids that are in need of the care that is provided at Arunodaya Manovikasa School for Mentally Challenged.

I met Mrs. Aruna Devi and expressed my desire to volunteer at the school and raise some money to support the school financially. Mrs. Aruna Devi was very pleased with my initiative and spent some quality time explaining about the school, kids, teachers, and the activities in the school. In addition, she shared the details of the school and the problems she has been facing to keep the school running. She told me that she, along with her husband, established this school for mentally challenged kids in 1998. In an unfortunate incident, her husband passed away leaving the responsibility of running the school to Mrs.Aruna Devi. It is very upsetting to know that Mrs. Aruna Devi had to sell her properties and belongings to run the school and pay the teachers.

According to the founder of Arunodaya school for mentally challenged kids, Mrs. Aruna Devi, Five year ago the school had close to 200 kids. About three years ago, the school building was constructed by local donors and gave them the school for free. Until then, they would always be forced to rent out different amenities. As they would keep renting, they would be losing money and would be forced to move to a smaller location to continue the school. As they would keep paying rent, it also meant that they salary for the teachers would be cut down as well. Now her money is being put into maintaining the building and she also pays for the food of the students and their transportation home. For the good and well being of the students, Mrs. Aruna Devi has built a shed in the school so that the children can enjoy their lunch and not have to sit in dangerous heat. Along with helping the students, Mrs. Aruna and all of the teachers help the parents understand how to help their children from home and what needs to be done to help benefit their education outside of the school. From parents, to students, to teachers, they all have very close bonds and relationships with one another and that is one of the most important things that I noticed when I visited the school. I feel that they use all the money to pay for food, transportation, and salaries that they don't pay attention to the quality of the teaching materials they are using. The materials they use are things that we see in preschools and lower grades in elementary schools. They are trying to teach basic things such as colors, fruits, shapes, and body parts.

Mrs. Aruna has put in all of her efforts towards this school to help and bring a change in the community. My goal is to raise money to help financially and support these children. I feel honored to be associated with a school that is established for a great cause. The money raised will go directly to the school.
Please donate!!