Benches and Fans donation – Fremont Campaign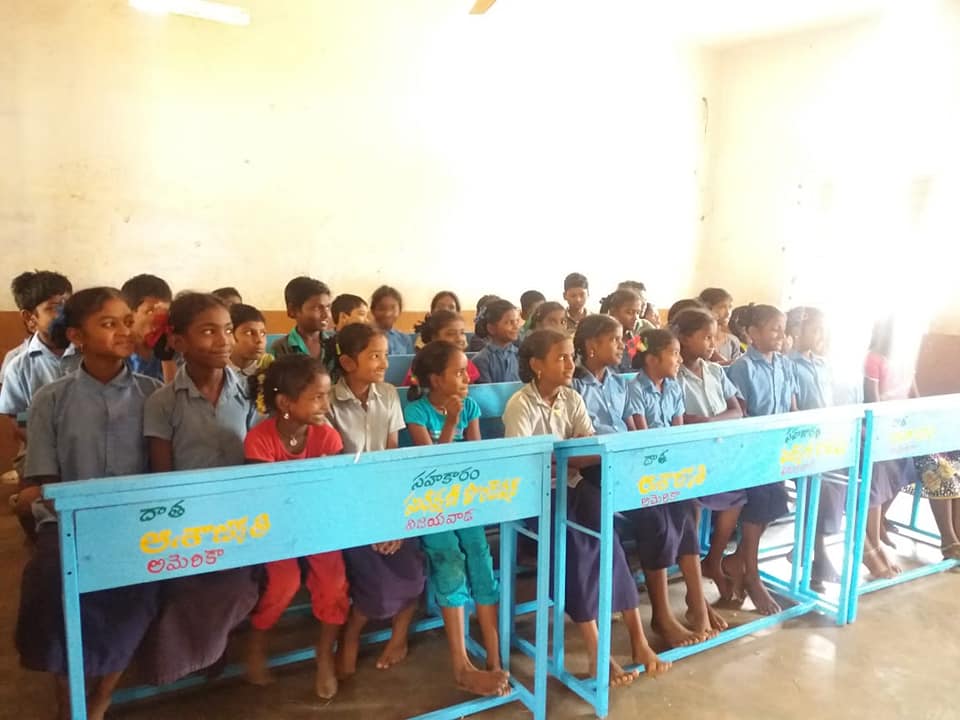 Asha Jyothi Fremont Chapter donated 29 Benches and 7 Fans to 3 Schools in Agripalli Mandalam in Krishna. They provided School Bags as well to the kids in these schools. Thanks to Vamsi Paladugu AJ Fremont Chapter Lead on executing this campaign.
AJ Fremont chapter successfully completed this campaign with the help of Sudheekshna Foundation and Vimala Chigurupati garu.
Big Thank you to all Asha- Jyothi Volunteers and supporters from Bay Areas, CA.